Our School
head of school's Welcome
Welcome to the UTC@MediaCityUK. I am delighted to introduce you to our 14-18 University Technical College, specialising in the creative and technical digital industry. Our college is a member of the Aldridge Education family of schools and colleges. If you would like to know more about the Aldridge Education Trust please visit: www.aldridgeeducation.org.
We are based in the heart of MediaCityUK, and are a short walk from our sponsors at Salford University and The Lowry. We offer the most exciting and challenging digital education for students across the region.
Studying at aldridgeUTC@MediaCityUK ensures that our students gain the qualifications and experience employers are looking for – not just broadcasters and media companies, but every business wanting to reach its customers in the digital age. They will all be drawing from a digital media sector that already accounts for one in every ten jobs in the North West.
Combining core academic subjects with the opportunity to study and gain practical experience in TV & Film, Digital Publishing, or games design, our curriculum ensures you will be learning skills for jobs at MediaCityUK and beyond. You will be engaged in developing real content using industry-standard equipment in a new building that has been purpose built for our unique curriculum.
Our UTC benefits from strong links with our partners such as ITV, BBC, sky and host. Our goal is to produce the next generation of digital entrepreneurs by harnessing your creativity and providing you with the key tools to be successful in business. You will be supported by committed teachers who have worked in the digital media industry themselves, and who are passionate about their subjects, and about helping young people to excel.
Central to the vision of the UTC is the desire to prepare young people better for employment and further education and training, that is why we offer students opportunities through work experience and leadership activities. Since opening in September 2015 we have seen the vision and values of the UTC come to life. The young people who study here are growing in confidence daily, their communication and leadership skills are being developed through their frequent team work as they create projects to fulfil briefs set with industry partners.
These are exciting times for all who study and work at the UTC. As a professional photographer and teacher of media and english I relish the opportunity of developing the UTC provision and enhancing the opportunities for our creative students. I'm passionate about giving our young people a real competitive advantage when they apply for university or enter the jobs market. The talent we have amongst our students is exceptional, I really look forward to supporting them to realise their dreams and potential.
Best wishes
sharon cross
head of school
Do get in touch with me directly to discuss any aspect of the UTC or to arrange a tour of the college.
Phone: 0161 661 3947
Email: sharon.cross@utcmediacityuk.org.uk
What is a utc?
University Technical Colleges (UTCs) are government-funded schools that offer 14–18 year olds a great deal more than traditional schools.
They teach students technical subjects in a whole new way and are educating the inventors, programmers, developers, engineers, and technicians of tomorrow.
UTCs integrate technical, practical and academic learning and create an environment where students can thrive and develop the abilities that tomorrow's industries will need.
There are now nearly 50 UTCs in the country.
find out more about utcs nationally by clicking here
ABout aldridge education
AldridgeUTC@MediaCiyUK is a member of the Aldridge Education family of schools.
Aldridge Education is registered in England and Wales as a "Private Limited Company by guarantee without share capital"'. The company number is '05670663'.
Aldridge Education is a charitable Trust of entrepreneurial community schools and colleges that help young people to reach their potential. We support our schools' Principals and teachers in rapidly improving the quality of education on offer at early years, primary, secondary and sixth-form levels in order to transform the life-chances of our students.
Our vision is that every student at an Aldridge school will achieve academically beyond initial personal expectations and prior attainment. That their learning and experiences in education will give them a wide perspective on the opportunities open to them and they will develop the practical skills to access every opportunity they want in life.
Aldridge Education was established as a national multi-academy trust by the Aldridge Foundation in 2016, taking over responsibility from the Foundation for its family of non-selective academy schools and colleges. Our shared belief is that by introducing young people to, and helping develop in them, the core attributes of entrepreneurship, we can provide context and relevance to their learning, fostering creativity, passion, determination, risk taking, problem solving and teamwork. These characteristics help or our students achieve in their education and acquire further vital skills for adult life.
For more information about Aldridge Education, including the Trust's statutory information, Annual Report and Accounts, please visit www.aldridgeeducation.org.
To contact the Trust please click here.
Registered Address:
Duke's Aldridge Academy
Trulock Road
Tottenham
London
N17 0PG
Telephone: 0207 297 0340
Correspondence Address:
Aldridge Education
PO Box 6180
Southend-on-Sea
SS1 9DR
Vision values & ethos
We share the vision and values of our partner, Aldridge education -
"OUR GOAL is that, by the age of 25, all Aldridge graduates will have experienced an outstanding and enjoyable education and be able to sustain the life of their choice. They will be independent, thriving economically and making a real, positive contribution to their communities. Providing a centre of excellence for young people to learn the knowledge, skills and behaviours for a successful career in the creative and technical digital industries."
mission and values
We believe that all young people have the potential to achieve, and our mission is to help every student to develop a set of key attributes which will help them to progress to a fulfilling and successful future.
PASSION for our specialism
First and foremost, the UTC is about preparing young people for their chosen career. As a UTC, we are not restricted by the government's English Baccalaureate targets, and we are therefore able to offer a specialist curriculum from Year 10, whilst not neglecting crucial core subjects. The creative and technical subjects offered at Key Stage 4 are all also on offer in the sixth form, which means that our students can have up to four years of preparation for the career they know that they want.
DETERMINATION to succeed in the world of work
Colleges aren't just for preparing young people to pass exams. They are also for developing the skills and attributes that will allow them to be successful in the employment market and in their chosen careers. Our specialist teachers all have experience in the technical and creative industries, and our careers and progression team will work with every student to ensure they have the skills and experience to stand out to employers and universities. In the sixth form, every student has a dedicated programme designed to enhance career development, with opportunities for regular work placements with our partner companies.
Enthusiasm for PROBLEM-SOLVING in real-life projects
We don't just teach students the theory of the digital sector: we help them to experience the reality through live project briefs and real commissions. Whether it is live-streaming the Mayor's Green Summit on the BBC website, filming global advertisements from our rooftop pitch, or designing a social media campaign for a local business, UTC students have the chance to do the kind of things that most young people can only dream of, and develop the skills that they need for their future career at the same time.
CREATIVITY and an individual approach
We do things a little differently at the UTC. There is a dress code, but it offers students the opportunity to express their individuality in many more ways than a traditional school uniform. There are no bells at lesson changeovers, and staff and students relate to one another more like professional adults than teachers and children. We have high expectations of behaviour, and all students and parents sign up to our professional code of conduct. However, we don't make rules for the sake of it, and our staff encourage students to find their own
individual voice in their learning and enrichment activities.
TEAM WORK in a small, friendly community
Traditional large secondary schools offer a wide range of opportunities and are perfect for many young people. However, there will always be some people who perform better in a smaller, more close-knit community. At the UTC, we will never have more than 600 students. This means that all of our staff get to know all of our students really well, and this really helps with academic progress, but also with personal development. It also helps us to develop great relationships with parents and carers, and to work closely with them in the best interests of young people.
RISK-TAKING – not being afraid to be different
We are a new college; we are very different, and we are still developing our profile and reputation. We are lucky enough to have the expertise of our partner, Aldridge Education, behind us, but we are very aware that every student who chooses to come to us is making a conscious decision to step outside of the traditional way of doing things. We respect that decision, and how difficult it will be for some students to make. However, for those who stand out from the crowd, and who have the passion and determination to break the mould, we promise to offer the very best levels of education, support and guidance.
Governors
utc governor data template website nov 23.docx
Care of School -
100–102 Broadway, Salford, M50 2UW, England
Janet Lord
After a successful career in finance, including time as an Inspector of Taxes and a consultant for one of the 'Big 5' firms, I completed my Masters degree in Artificial Intelligence. I started working in education in 1990 when I was appointed as research fellow in organisational psychology at the University of Sheffield, working on adult learning.
Subsequently, after some years teaching in schools and colleges, I was appointed Director of Undergraduate Matters, School of Psychological Sciences, University of Manchester.
In 2016 I completed my doctorate in education and I am now Director of Education for the Faculty of Health and Education at Manchester Metropolitan University, where I look after the teaching and learning for over 9000 students. My particular interests are Social Justice/ Inclusion and Educational Technology.
My longstanding work and interest in education, and in equity and social justice have led me to be involved in governance in various schools and colleges for the last twelve years. I am delighted to be Chair of Governors at the UTC and to be supporting Colin Grand and his team in delivering an outstanding education that gives our students a competitive advantage.
Jennifer Riding
Jenny Riding is Director of Learning & Engagement at The Lowry and is the strategic lead for the organisation's charitable work including Arts for Social Change, Youth Employability, Youth Talent and Creative Learning. After graduating from Lancaster University with a first class degree in Drama & English, Jenny went on to undertake an MA in Dramatherapy. She has worked as a dramatherapist, applied theatre practitioner and project manager with young people and communities using the arts for social change and personal development for over 16 years. Prior to joining The Lowry Jenny was a lecturer in Applied Theatre at the University of Bolton and worked at The Octagon Theatre for 8 years developing and delivering youth and community arts programmes. Jenny believes that the arts are a human right and creativity is a powerful tool for growth and change. She is keen to utilise her experience to support UTC students to connect to creative career opportunities and to explore creative wellbeing for pupils.
John McCarthy
John has over 30 years of experience working in Higher Education. He started out his career as an academic teaching Information Systems but was drawn into the practical application of systems to enhance the student experience. He has held a number of roles ranging from Resources Manager through to Director of Marketing, Recruitment & External Relations through to his current role as Associate Chief Operating Officer at the University of Salford with responsibility for the whole student journey from initial enquiry through to graduation and beyond.
John is a self-confessed "data geek" which is an essential trait as a member of the LGC.
John has served on a number of school governing bodies for over 25 years including the role of Chair of Governors for a period of 6 years.
Chenayi Mutambasere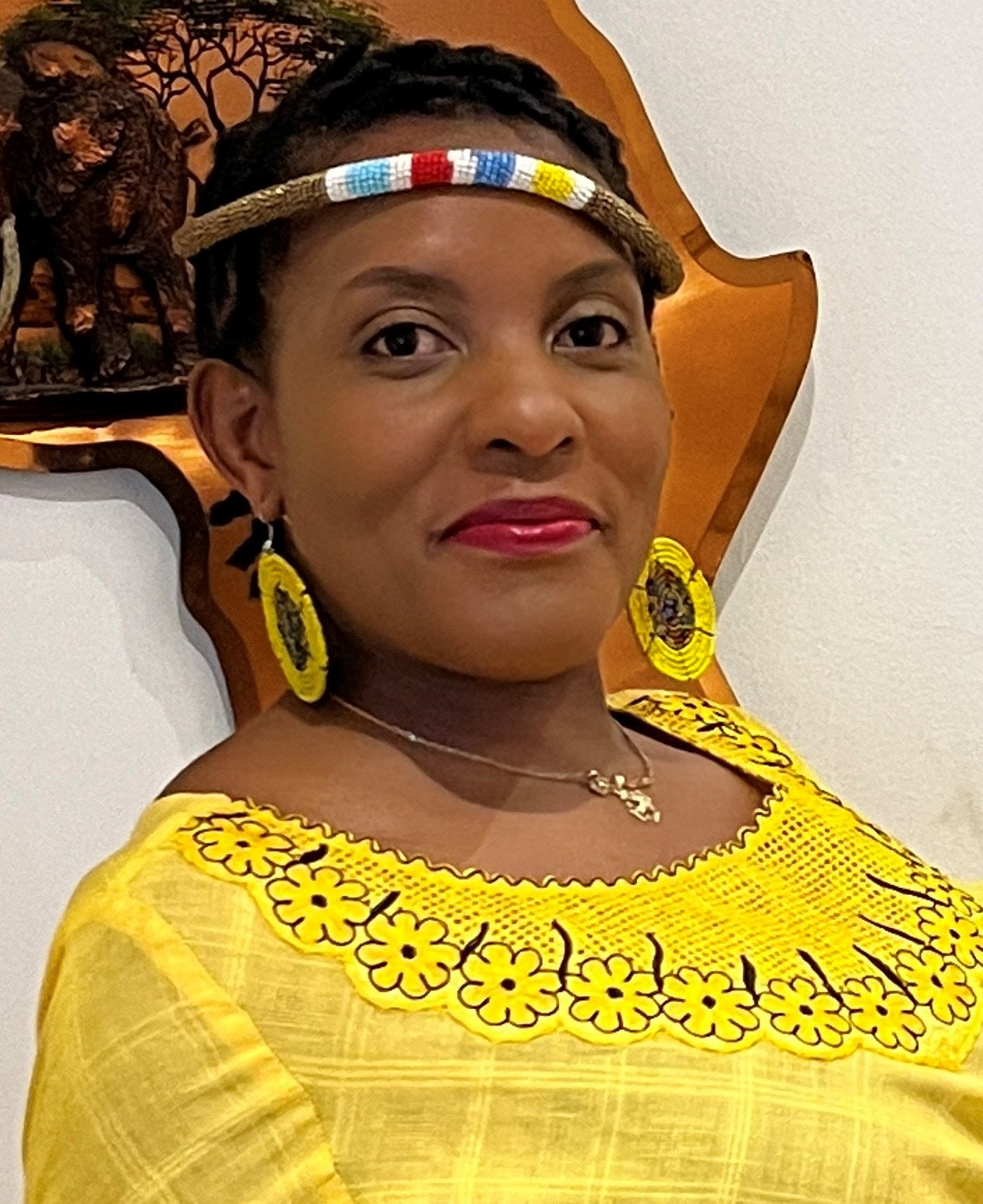 Chenayi is a Development Economist who has vast experience in technology design. Currently she is an Enterprise Architect for Barclays Global. She has over 15 years working in public sector, legal sector and banking sector associated with transformation and technology capability improvement. Chenayi is passionate about impacting lives for the better in Greater Manchester which has been her home since travelling from zimbabwe in 1999 to study at University of Manchester. Chenayi is also an author and keen economics researcher.
For more information regarding governors at utc@mediacityuk, please click here.
Statutory information
This page contains all of the annual reports and accounts that we must produce by law to be available for public viewing. Please feel free to view any of the information below as and when you wish and let us know if there are any issues by contacting us on information@utcmediacityuk.org.uk.
Charity Trustees, Annual members' Report & Audited Accounts
details of our trustees and Annual Audited accounts can be found on the Aldridge Education Website Aldridge Education - Finance, policies and legal information
Funding Agreement
PDF: Funding Agreement
---
Pupil Premium Report
PDF: Pupil Premium report 2022-23
---
Memorandum of Association
severe weather
Despite snow being forecast during winter months, please be assured that a decision to close our college would only be made in exceptional circumstances.
In the unlikely event of closure we will always try to give parents as much notice as possible. The most reliable source of information is the school website. An emergency plan is in place whereby we inform local radio stations. We will also update our Facebook and Twitter feeds.
If for safety reasons we have to decide on closure part way through a school day because of deteriorating conditions we will update the website and use the email system to inform parents. Please discuss arrangements with your child to ensure that they are clear about where to go and how to communicate with you in the event of early closure.
Regardless of weather conditions public examinations are never rescheduled
our school's timetable
8:45 – 9:15 – tutor
9:15 – 10:15 P1
10:15 – 11:15 P2
11:15 – 11:30 – break
11:30 -12:30 – P3
12:30 – 13:30 – P4
13:30 – 14:00 – Lunch
14:00 – 15:00 – P5
15:00 – 16:00 -P6 (Tuesdays only)